"We have been using Vantage Point Services for over 4 years and it is really a time saver. Prior to using VPS our orders for background screening services accumulated in our office for days. Now these orders are logged and processed, in many instances, within hours! The system that VPS utilizes is simple and the reports they produce are professional looking and thorough." - Will Gregory, President, Advantage Surveillance, Inc.

"We switched to VPS for our back ground checks and driving record reports just over a year ago and have been completely satisfied. Their products and customer service has been outstanding." - Howard Tucker, HR Manager, Leith Management Company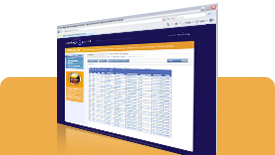 Thank you for your interest in our services. I am confident that you will not only find our offerings unique and affordable, but that we also offer the best customer service in the business!



Lee Lloyd
CEO - Vantage Point Services